Welcome to my Website, bby~

I am Marcie or Marcette. I am 18. I am just a saturnine teen in love <3. I am sad I missed Web 1.0. ;~; Probably going to upload my crappy sketches and kind of blog on here. Going to probably move my wattpad poetry onto here and maybe do some writing. I am learning French & Arabic, and I like to doodle.

Please sign my Guestbook.
Send me an electronic letter here!

Contacts and Other Profiles


Poetry Archive

Creative Writing Collection

Journal Archive


Most Recent Poem

Most Recent Update

Dividers I Found

Music Suggestions

Snazzy Sites and Resources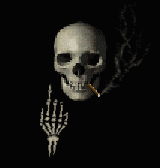 @000